Wednesday, April 25, 2012 | 9:30 PM EDT - 11:00 PM EDT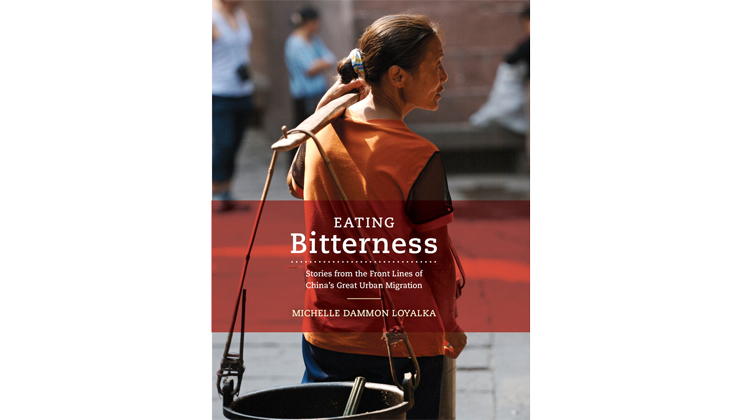 Michelle Dammon Loyalka
discussed her latest book,
Eating Bitterness: Stories from the Front Lines of China's Great Urban Migration
, at a National Committee program in New York.
Eating Bitterness
focuses on issues related to labor, migration and urbanization in China, and chronicles the triumphs and tribulations of China's growing population of rural migrants. The book further demonstrates how dealing with the issues facing this class of people may constitute China's most pressing domestic challenge.
BIO
Michelle Dammon Loyalka is an award winning journalist who has lived in China since 1997. She is a contributor to the soon-to-be released book of essays,
Chinese Characters: Fast-Changing Lives in a Fast-Changing Land
(eds: Jeffrey Wasserstrom and Angilee Shah, University of California Press). Her work on the psychological repercussions of China's rapid development has earned her both an Overseas Press Club scholarship and the O.O. McIntyre Fellowship. Ms. Loyalka compiled and edited a daily feature section for BusinessWeek Online from China for six years. She has freelanced for publications including
The New York Times
,
BusinessWeek, Inc.
,
Fast Company
and the
San Francisco Business Times
. In China she has published essays in local newspapers, appeared on a variety of talk shows and co-hosted a call-in radio program in Mandarin. She is also the author of
One Family
, a language learning textbook for children used in schools throughout Guangdong Province. In addition, Ms. Loyalka has extensive business experience in China in both education and technology. She served on the board of directors of the Concord Educational Network in Zhuhai, worked as a department head at Calikai Software in Xi'an, and launched a business consulting company in Xi'an's booming new High Tech Development Zone. She holds a master's degree from the Missouri School of Journalism and currently lives in Beijing.
Politics & Foreign Relations
Recorded 4/25/12.