Monday, April 10, 2023 | 10:30 AM EDT - 11:00 AM EDT
Interview | Zou Ji, David Sandalow
Energy Foundation China is a grantmaking charitable organization registered in California (formally separate from the U.S. Energy Foundation since 2019). It has been working in China since 1999, and is dedicated to China's sustainable energy development. The Foundation's vision is to achieve prosperity and a safe climate through sustainable energy. Its mission is to realize greenhouse gas emissions neutrality, world-class air quality, energy access, and green growth through transforming energy and optimizing economic structure. The Foundation works across seven fields: power, industry, transportation, cities, environmental management, low carbon economic growth, and strategic communications.
In an interview moderated by David Sandalow on April 10, 2023, Energy Foundation China President Zou Ji discusses the latest developments in the clean energy transition in China, the priorities of the Energy Foundation, and how the international community is doing in responding to climate change.
Speaker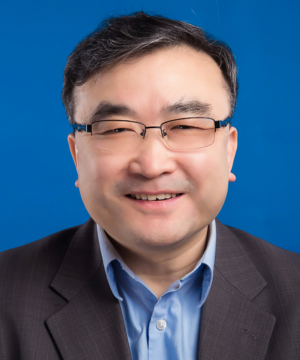 Zou Ji
Zou Ji has been president of the Energy Foundation China since July 2017. He previously held senior positions in government, academia, and non-governmental organizations. Among his former posts: deputy director general of China's National Center for Climate Change Strategy and International Cooperation under the National Development and Reform Commission; China's representative to the United Nations Intergovernmental Committee of Experts on Sustainable Development Financing; and the first China country director of the World Resources Institute.
Dr. Zou was a key member of the Chinese climate negotiation team leading up to the Paris Agreement and is also a contributor to the assessment reports of the Intergovernmental Panel on Climate Change.
Professor Zou received his bachelor's degree in environmental engineering and master's in technical economics, both from Tsinghua University, and a Ph.D. in resources and environmental economics from Renmin University. He was a visiting scholar at Harvard and the London School of Economics.
Moderator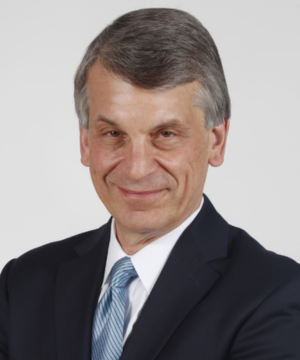 David Sandalow
David Sandalow is the inaugural fellow at the Center on Global Energy Policy and co-director of the energy and environment concentration at Columbia University's School of International and Public Affairs. He founded and directs the Center's U.S.-China Program and is author of the Guide to Chinese Climate Policy. He teaches a one-to-two month short course each year as a distinguished visiting professor in the Schwarzman Scholars Program at Tsinghua University and co-directs the National Committee on U.S.-China Relations' Track II Dialogue on Climate Finance.
Mr. Sandalow has served in senior positions at the White House, and U.S. Departments of State and Energy. He is a director of the NCUSCR, Fermata Energy, and Enagás, a member of the Council on Foreign Relations, and a graduate of the University of Michigan Law School and Yale College.