Wednesday, April 13, 2022 | 8:30 AM EDT - 9:00 AM EDT
Zoom Interview | Ivana Karásková, Matt Ferchen
Prior to Russia's invasion of Ukraine, EU-China relations were on shaky footing due to mutual sanctions and growing discord around human rights and economic issues. Since the invasion, this discord has only been amplified, throwing the future of Sino-European relations into question.
The 23rd China-EU summit (April 1), Hungarian elections (April 3), and China's trade boycott of Lithuania further changed the dynamics between China and the countries of Europe, especially those in central and eastern Europe. In the context of EU-Russia tensions and attention on security within Europe, what is the possibility of future trans-Atlantic cooperation on China and in the broader Indo-Pacific region?
In an interview conducted on April 13, 2022, Ivana Karásková, a China and international relations scholar in Prague, discusses recent developments in EU-China relations and implications for the Sino-American bilateral relationship in a conversation with Matt Ferchen.
Speaker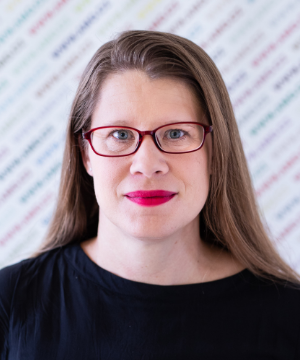 Ivana Karásková
Ivana Karásková is a China research fellow at the Association for International Affairs, a Prague-based foreign policy think tank, a researcher with the Central European Digital Media Observatory, Charles University, Czech Republic, and a European China policy fellow at MERICS (Germany). She focuses on the conceptualization of China's influence, China's propaganda and disinformation campaigns, Sino-Russian confluence, state and societal resilience, technology transfer, and EU-China relations.
Since 2017, Dr. Karásková has led two international projects on China: MapInfluenCE maps Chinese and Russian influence in Central Europe; China Observers in Central and Eastern Europe serves as a networking and information-sharing platform with more than 50 China watchers from the region.
Dr. Karásková received her Ph.D. from Charles University. She has conducted research and studied at Fudan University, East China Normal University, Chengchi University, and Tamkang University. She was a Fulbright scholar at the Weatherhead East Asian Institute, Columbia University.
Moderator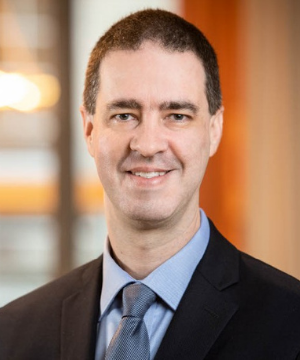 Matt Ferchen
Matt Ferchen is a lecturer at the Leiden University Institute of Area Studies and a senior fellow at the LeidenAsiaCentre. His research focuses on China's economic statecraft and economic power, including in its ties with the United States, Europe, and Southeast Asia. Formerly, he was an associate professor of international relations at Tsinghua University, a scholar at the Carnegie-Tsinghua Center for Global Policy, and head of global China research at MERICS.
Dr. Ferchen is a National Committee on U.S.-China Relations Public Intellectuals Program fellow. His work has appeared in numerous publications such as Foreign Affairs, Caijing, the Diplomat, EL PAÍS, and Phoenix Weekly, as well as in academic journals including the Review of International Political Economy and the Chinese Journal of International Politics.
Dr. Ferchen received his Ph.D. from Cornell University, M.A. from the Johns Hopkins School of Advanced International Studies, and B.A. from the University of Puget Sound.