Thursday, April 7, 2016 | 5:00 PM EDT - 7:00 PM EDT
Akin Gump Strauss Hauer & Feld LLP |, New York, NY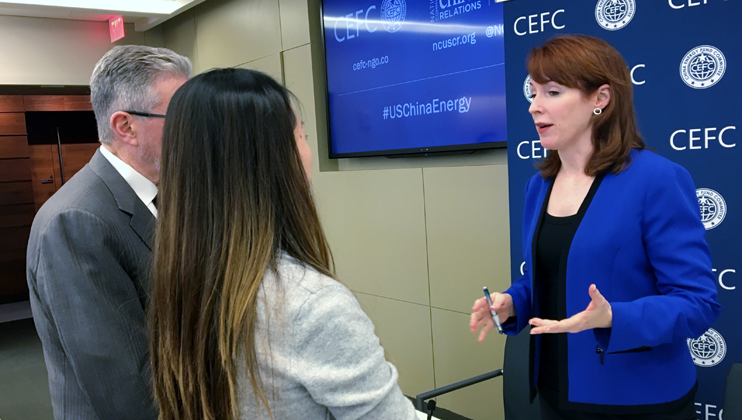 What's in store for China's energy revolution, and how can China achieve the renewable energy and energy efficiency goals outlined in its 13th Five-Year Plan? What are the implications of today's global energy transition on Sino-American energy cooperation?
On April 7, 2016, a panel of experts from our U.S.-China Track II Energy Dialogue explored these issues and more at a National Committee event in New York City.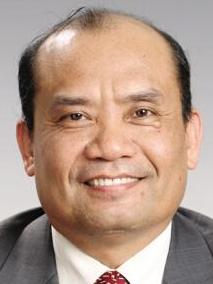 Chen Weidong
Chen Weidong is chief energy researcher of the Energy Economics Institute of the China National Offshore Oil Corporation (CNOOC). He also serves as the president of DFS Energy Consultant (Beijing), Ltd. From 2002 to 2010, Mr. Chen was executive vice president, chief strategy officer, and secretary of the board of China Oilfield Services, Ltd.
He has over thirty years' experience in the oil and gas industry with CNOOC and has received numerous awards. Mr. Chen currently serves in multiple positions, including honorary researcher with the Chinese Academy of Social Sciences, standing executive committee member of the Chinese Oil Enterprises Association, vice chairman of the Geophysical Exploration Committee of the Chinese Oil Institute, and executive member of the China Geophysics Institute. As a columnist for Chinese economic and energy magazines, he has published over one hundred articles in the past decade, and coordinated the publication in China of five American energy-related books. Mr. Chen received his M.B.A. from Peking University and an M.A. from China University of Political Science and Law.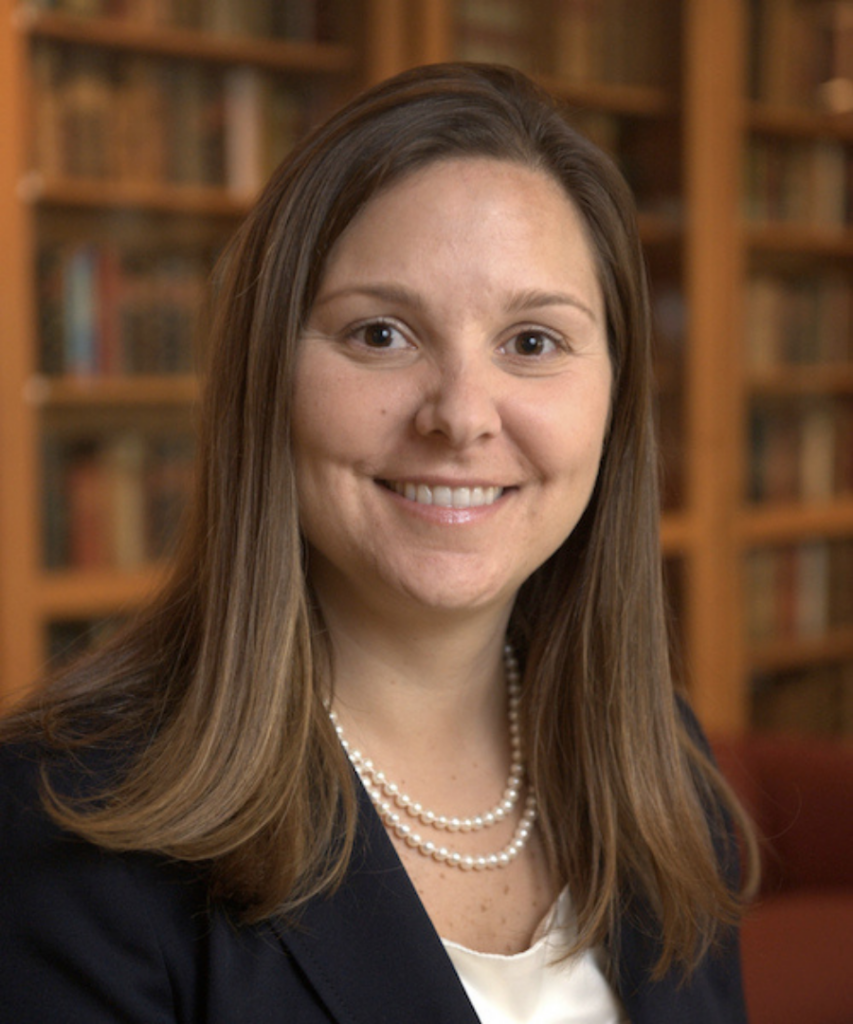 Joanna I. Lewis
Joanna I. Lewis is associate professor of science, technology, and international affairs at Georgetown University's Edmund A. Walsh School of Foreign Service and Faculty Affiliate in the China Energy Group at the U.S. Department of Energy's Lawrence Berkeley National Laboratory. She is also a Lead Author of the Intergovernmental Panel on Climate Change's Fifth Assessment Report and an adviser to multiple foundations, governmental, and non-governmental organizations working on energy and climate issues in China. Dr. Lewis has conducted research in China on energy technology and innovation and climate change policy for over 15 years. She is currently leading a National Science Foundation-funded project on International Partnerships and Technological Leapfrogging in China's Clean Energy Sector. Her recent book, Green Innovation in China was awarded the 2014 Harold and Margaret Sprout Award by the International Studies Association. She has worked for the Pew Center on Global Climate Change and the Asia Society, among other governmental, non-governmental, and international organizations, and has been a visiting scholar at Tsinghua University, the Wilson Center, and the East West Center. Dr. Lewis holds a master's and Ph.D. in energy and resources from the University of California, Berkeley, and a bachelor's degree in environmental science and policy from Duke University.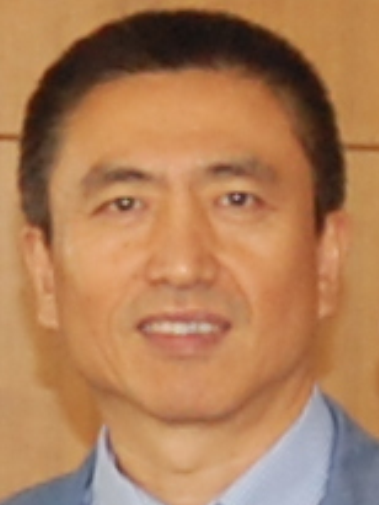 Liu Yadong
Liu Yadong is general manager of CEFC Global Strategic Investment Holdings, a wholly-owned entity of CEFC China Energy Company Ltd., headquartered in Shanghai. Dr. Liu is also the president of China Energy Fund Committee (USA), an NGO sponsored by CEFC China Energy Company. Between 2006 and 2012, he was an investor based in Hong Kong, the founder of Haohai Investment Ltd., and director of Asian operations at Medley Capital. From 1998 to 2005, he worked as a macro hedge fund advisor at Medley Global Advisors.
Dr. Liu started his career in the Chinese Foreign Ministry as a top diplomatic interpreter. He received his B.A. in English literature from the Beijing Foreign Studies University and his L.L.B. from the Foreign Affairs College in Beijing. Dr. Liu received both his M.A. in international relations and his Ph.D. in political science from Columbia University.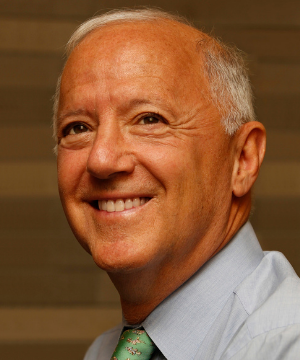 Stephen A. Orlins
Stephen A. Orlins has been president of the National Committee since 2005. Prior to that, he was the managing director of Carlyle Asia and the chairman of the board of Taiwan Broadband Communications, one of Taiwan's largest cable television and high speed internet providers. Prior to joining Carlyle, Mr. Orlins was a senior advisor to AEA Investors Inc., a New York based leveraged buyout firm, with responsibility for AEA's business activities throughout Asia. From  1983 to 1991, Mr. Orlins was with the investment banking firm of Lehman Brothers where he was a Managing Director  from 1985 to 1991. From 1987 to 1990, he served as President of Lehman Brothers Asia. Prior to joining Lehman  Brothers, Mr. Orlins practiced law with Coudert Brothers and Paul, Weiss, Rifkind, Wharton & Garrison in New York,  Hong Kong and Beijing. From 1976 to 1979, Mr. Orlins served in the Office of the Legal Advisor of the United States  Department of State, first in the Office of the Assistant Legal Advisor for Political-Military Affairs and then for East Asian  and Pacific Affairs. While in that office, he was a member of the legal team that helped establish diplomatic relations with the People's Republic of China.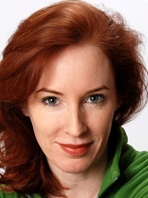 Meghan L. O'Sullivan
Meghan L. O'Sullivan is the Jeane Kirkpatrick Professor of the Practice of International Affairs and Director of the Geopolitics of Energy Project at Harvard University's Kennedy School of Government.  She is working on a book about the foreign policy implications of the new energy abundance, which will be published by Simon & Shuster in 2016.  In 2013, she served as the vice chair of the All Party Talks in Northern Ireland, which sought to resolve on-going obstacles to peace.  Between 2004 and 2007, she was special assistant to President George W. Bush and Deputy National Security Advisor for Iraq and Afghanistan during the last two years of her tenure. There, she helped run the 2006 strategic policy review on Iraq which led to the "surge" strategy. She spent two years in total in Iraq between 2003 – 2008.  Dr. O'Sullivan is an adjunct senior fellow at the Council of Foreign Relations, an occasional columnist for Bloomberg View, and an advisor to the Hess Corporation. She is a trustee of both the German Marshall Fund and the Friends of Inter Mediate, a UK-based non-profit focused on the most complex and dangerous world conflicts.  She is on the Executive Committee of The Trilateral Commission, a member of the board of The Mission Continues, a non-profit organization to help veterans, and a member of the International Advisory Group for the British law firm, Linklaters.  She is also a member of the Aspen Strategy Group and on the advisory committee for the Women's Initiative at the George W. Bush Institute.  She has been awarded the Defense Department's highest honor for civilians and, three times, the State Department's Superior Honor Award. She has a B.A. from Georgetown University and a masters and doctorate from Oxford University.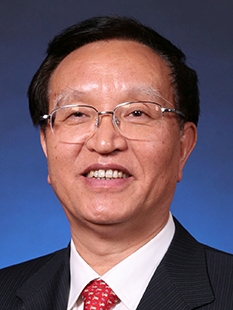 Zhang Guobao
Zhang Guobao is chairman of the Advisory Committee of the National Energy Committee and chairman of the China Industrial Overseas Development and Planning Association. He was formerly vice chairman of the National Development and Reform Commission and administrator of the National Energy Administration (minister level).  Working for many years in the management of China's energy and manufacturing industries, Mr. Zhang has experienced the extensive development and reform of China's energy industry and organized the drafting of institutional reform programs in the power industry.  In his capacity as administrator of the National Energy Administration, he led the drafting of the energy development program, mid-and-long term nuclear power development program, and new energy development program.  Mr. Zhang was directly responsible for the bilateral and multilateral energy negotiations with Russia, Central Asia, Burma and Venezuela, and oversaw a series of significant international energy cooperation, including the China-Russia Oil Pipeline, China-Kazakhstan Oil Pipeline, Central Asia Natural Gas Pipeline and China-Burma Oil Pipeline.  Mr. Zhang has also served as vice chairman of the World Energy Council (WEC).
The National Committee would like to thank Akin Gump Strauss Hauer & Feld LLP, for graciously hosting the event, and our sponsor Cornerstone Acquisition & Management Company, LLC. and The Starr Foundation.