Thursday, March 9, 2023 | 3:30 PM EST
Zoom Interview | Pete Millwood, Alison Friedman
Over the past few years, we have marked the 50th anniversaries of official visits to China by then National Security Advisor Henry Kissinger and President Richard Nixon. Historians have scrutinized the records of their conversations with Chinese leaders, but less attention has been given to people-to-people exchange that began with "ping-pong diplomacy." Based on archival sources in China and the United States and numerous interviews, Pete Millwood argues in Improbable Diplomats that the significance of cultural and scientific exchanges goes beyond reacquainting the Chinese and American people with each other after two decades of minimal contact; exchanges also influenced Sino-American diplomatic relations and helped transform post-Mao China.
In an interview conducted on March 9, 2023, Pete Millwood discusses with Alison Friedman how a diverse cast of Chinese and Americans – athletes and physicists, performing artists and seismologists – played a critical, but often overlooked, role in remaking U.S.-China relations.
Speaker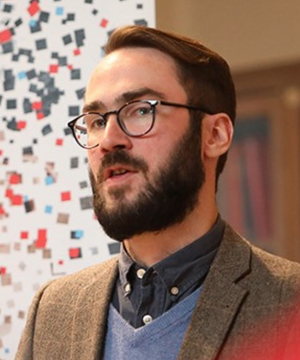 Pete Millwood
Pete Millwood is a postdoctoral fellow in the Society of Fellows in the Humanities at the University of Hong Kong. A specialist in the history of U.S.-China relations, his first book, Improbable Diplomats: How Ping-Pong Players, Musicians, and Scientists Remade U.S.-China Relations, was published by Cambridge University Press in December 2022. He conducted archival research for the book during fellowships at Peking University and the Library of Congress.
Dr. Millwood received his Ph.D. in history from Oxford and then held postdoctoral fellowships at Tsinghua and Oxford Universities and the London School of Economics. His writing has appeared in the Washington Post, History Today, and the South China Morning Post, as well as in academic journals.
Moderator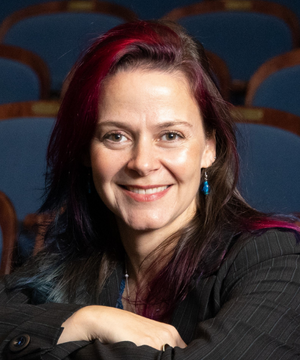 Alison M. Friedman
Alison M. Friedman is the James and Susan Moeser Executive and Artistic Director for Carolina Performing Arts at the University of North Carolina, Chapel Hill (UNC). Prior to taking up the position at UNC, Ms. Friedman was artistic director of performing arts for the West Kowloon Cultural District in Hong Kong, one of the world's largest arts and cultural developments. Previously she founded and ran Ping Pong Productions, a U.S.- and Beijing-registered cultural exchange organization that works in more than 50 countries on five continents. She was a 2002-03 Fulbright Scholar to China, a John F. Kennedy Center arts management fellow, and is a fellow of the National Committee on U.S.-China Relations Public Intellectuals Program. She is fluent in Mandarin and works with renowned and emerging artists across Asia, Europe, Australia, and North and South America.