Wednesday, August 7, 2019 | 5:45 PM EDT - 8:00 PM EDT
National Committee on U.S.-China Relations | New York, NY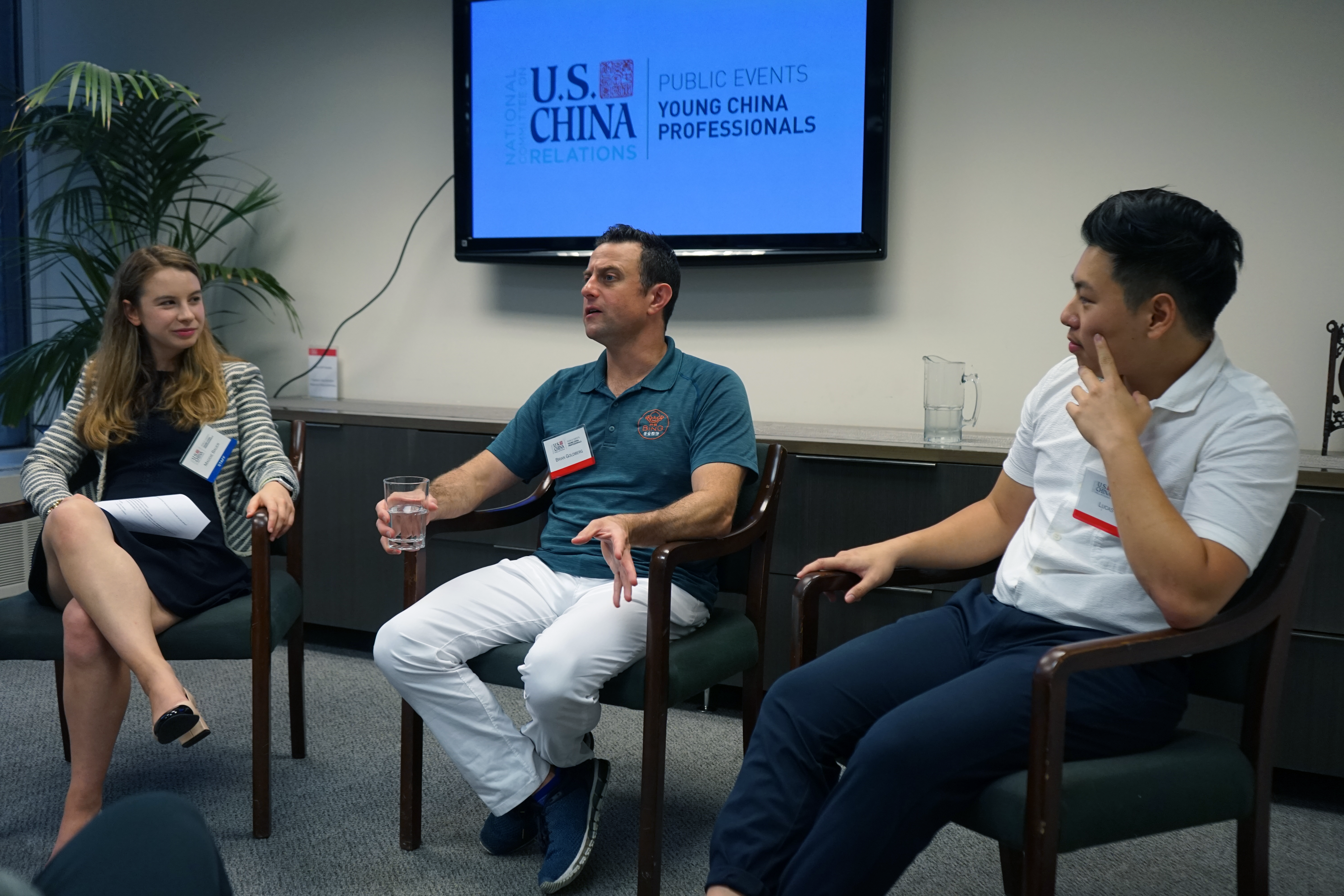 In the past few years, there has been a noticeable increase in the diversity and creativity of the Chinese cuisine landscape in New York. From jiaozi to jianbing, mala to mian, there is a generation of up-and-coming food entrepreneurs who are redefining the way American audiences experience Chinese food.
On Wednesday, August 7, 2019, the National Committee on U.S.-China Relations hosted a conversation with two individuals who are rethinking the way Americans experience Chinese cuisine. Brian Goldberg of Mr Bing and Lucas Sin of Junzi shared their insights on current trends in the Chinese cuisine landscape in America. They also discussed how missions drive their businesses, and the role food plays in transcending cultural boundaries.
The National Committee's Young China Professionals (YCP) program engages China-focused individuals between the ages of 25 and 45 to increase their knowledge about China on pertinent issues. Through substantive programming, social activities, and interaction with leading China experts, YCP aims to enhance participants' China interests, foster meaningful connections among participants, and ultimately help prepare the next generation of leaders in the bilateral relationship across various industries. Click here to subscribe for YCP email updates.