Monday, July 19, 2021 | 4:00 PM EDT - 5:00 PM EDT
Zoom webinar | Lyle Goldstein, Oriana Skylar Mastro
What is happening across the Taiwan Strait? In March, Admiral Philip Davidson, then commander of U.S. forces in the Pacific (INDOPACOM), said in a hearing before Congress that a Chinese attack on Taiwan could take place within six years. His successor, Admiral John Aquilino, agreed that such an attack could occur sooner "than most think." More recently, however, the chairman of the joint chiefs of staff, General Mark Milley, testified that he believes that China has little intention to take Taiwan by force, and that the capability to do so remains a goal rather than a reality.
On the other hand, the Chinese military has increased pressure on Taiwan in the past year, flying into the island's air defense identification zone on numerous occasions. During one day in June, China flew 28 military aircraft toward Taiwan, the largest number in a single day, perhaps in response to G7 and NATO statements on China and Taiwan.
On July 19, 2021, the National Committee hosted a virtual program with Lyle Goldstein and Oriana Skylar Mastro to discuss China/Taiwan/U.S. military relations. NCUSCR President Stephen Orlins moderated and NCUSCR Director Admiral Dennis Blair offered commentary.
Below are the five key takeaways from the presentation:
Lyle Goldstein: China has a range of options in terms of military action in the Taiwan Strait: a show of force, a blockade, a limited attack, or an all-out attack. In the case of an all-out assault, China would not necessarily need sophisticated technology: it could cross the Strait with small boats, airborne forces, drones, and helicopters, all of which have been showcased extensively in Chinese state media.
Oriana Skylar Mastro: The conventional wisdom that China would never use force against Taiwan unless the island declares independence is no longer accurate. There are now plausible scenarios in which the U.S. could "lose" in the Taiwan Strait, and international economic reliance on China reduces the likelihood that an invasion would incur severe economic consequences. Chinese leaders feel that the risks of forcefully retaking Taiwan are worth the rewards.
Adm. Dennis Blair: Taiwan is unlikely to surrender to military half-measures, so "limited" military action would eventually pressure China to escalate rather than admitting defeat. China must therefore consider the risks of a full-blown invasion. Given the U.S.' potential effectiveness in a sea denial role, it would be difficult for China to take and maintain control over a landing zone in Taiwan long enough to deploy follow-on forces.
Dr. Mastro: We simply do not have enough assets in the region right now to convince President Xi Jinping that he could not succeed in an invasion of Taiwan. Chinese anti-carrier missiles have rendered American air superiority obsolete, and our intelligence services are limited in their ability to anticipate an invasion.
Dr. Goldstein: China would have no issue securing air and sea superiority against Taiwan. Countries like Japan and the Philippines might not consent to our attempts at military expansion in the Strait, and China could easily destroy those installations anyway. Plus, sinking Chinese landing craft on their way to Taiwan would not be as easy as Adm. Blair suggests.
Speakers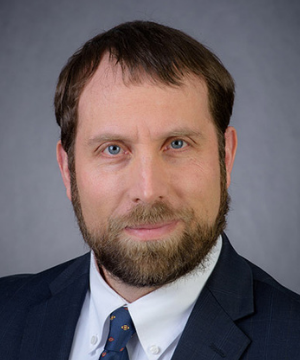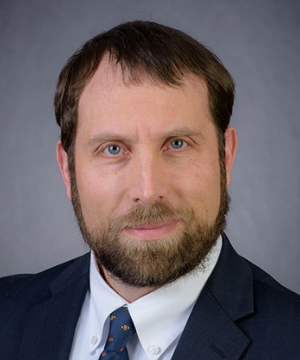 Lyle J. Goldstein
Lyle J. Goldstein is a research professor in the China Maritime Studies Institute (CMSI) at the Naval War College (NWC) and an affiliate of its new Russia Maritime Studies Institute. Founding director of CMSI and author of dozens of articles on Chinese security policy, he focuses on Chinese undersea warfare. On the broader subject of U.S.-China relations, Dr. Goldstein published Meeting China Halfway in 2015. Over the last several years, he has focused on the North Korea crisis. Dr. Goldstein received his bachelor's degree in government from Harvard, his master's degree in strategic studies and international economics from the Johns Hopkins University School of Advanced International Studies, and his doctoral degree in politics from Princeton. He speaks Russian as well as Chinese.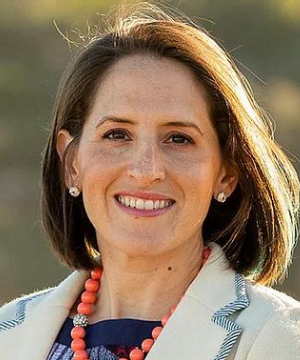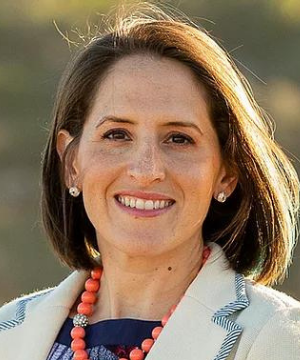 Oriana Skylar Mastro
Oriana Skylar Mastro is a center fellow at the Freeman Spogli Institute for International Studies at Stanford University where her research focuses on Chinese military and security policy, Asia-Pacific security issues, war termination, and coercive diplomacy; a senior non-resident fellow at the American Enterprise Institute; an inaugural Wilson Center China fellow; and a fellow in the National Committee's Public Intellectuals Program. She has published widely, including in Foreign Affairs, International Security, International Studies Review, Journal of Strategic Studies, The Washington Quarterly, The National Interest, Survival, and Asian Security. Her 2019 book, The Costs of Conversation: Obstacles to Peace Talks in Wartime, won the 2020 American Political Science Association International Security Section Best Book by an Untenured Faculty Member. Dr. Mastro holds a B.A. in East Asian studies from Stanford University and an M.A. and Ph.D. in politics from Princeton University.