Monday, January 28, 2019 | 5:00 PM EST - 7:00 PM EST
Dorsey & Whitney LLP |, New York, NY
As the chaos of the Cultural Revolution engulfed China, Weijian Shan, age 15, endured years of manual labor in the remote Gobi Desert. Passionate about his education, Shan lost a decade of schooling. Yet, as he describes in his remarkable new autobiography, Out of the Gobi: My Story of China and America, he never gave up on studying.
Having only completed elementary school, Dr. Shan attended prestigious academic institutions in the United States beginning in the early 1980's. Dr. Shan shared his amazing story with the National Committee on January 28, 2019.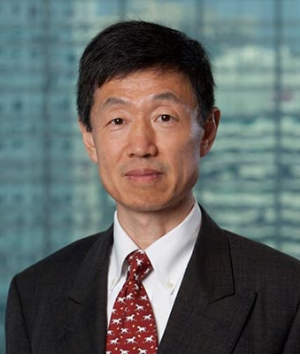 Weijian Shan
Dr. Weijian Shan is chairman and CEO of PAG, one of the largest private equity firms in Asia. Before joining PAG, he was a partner of TPG, a private equity firm based in San Francisco, and co-managing partner of TPG Asia (formerly known as Newbridge Capital). At TPG, Dr. Shan led a number of landmark transactions including the acquisitions of Korea First Bank and China's Shenzhen Development Bank, both of which made his investors billions of dollars in profits and were made into case studies of Harvard Business School. Previously, Dr. Shan was a managing director of JP Morgan, a professor at the Wharton School of the University of Pennsylvania, and laborer in Inner Mongolia. Despite not attending secondary school, Dr. Shan received an M.A. and Ph.D., both in economics, from the University of California, Berkeley, and an M.B.A. from the Univer­sity of San Francisco. He studied English at the Beijing Institute of Foreign Trade (now the Beijing University of International Business and Economics), where he also taught.