Monday, November 7, 2016 | 5:30 PM EST - 7:00 PM EST
National Committee on U.S.-China Relations |, New York, NY
China's economic miracle has come at a heavy environmental price, and policy makers are only beginning to respond in earnest. While China's leaders tackle the country's smog problems, non-gaseous pollutants are a mounting environmental and public health threat. Unsafe drinking water is pumped into millions of homes every day, and under-regulated rare earth metals mining has rendered whole villages uninhabitable. Widespread awareness of urban and rural water pollution has fueled a boom in China's bottled water industry, currently growing twice as fast as the country's GDP. Bottled water is not however, a sustainable replacement for clean tap water; lack of oversight at treatment facilities does not guarantee its safety for consumption, and massive amounts of plastic waste is generated. Meanwhile, the extraction and processing of rare earth metals, in which China accounts for 85% of global production, is wreaking environmental havoc in surrounding districts. Though critical to many modern technology industries, through chemical waste and the unearthing of radioactive substances, rare earth metals mining has created "cancer villages," contaminated drinking water and agricultural produce, and is now endangering the Yellow River.
Hongqiao Liu is an environmental researcher and award winning journalist who focuses on balancing economic and environmental imperatives. In her recent research, Ms. Liu has examined the alarming effects of water pollution and rare earth metals mining in China, and investigated the obstacles to regulatory reform. Ms. Liu discussed her findings with the National Committee on November 7, 2016, in New York City.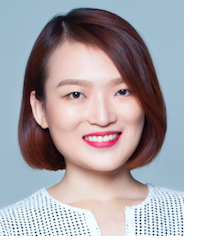 Hongqiao Liu
Hongqiao Liu has worked as both an environmental researcher and journalist at some of China's most influential media outlets: Southern Metropolis Daily and Caixin Media. Her reporting ranges from social and civic issues and environmental crime to emerging environment-related health challenges in China. Her reporting has raised heated public debate within China, and inspired policy change at the national level.
Ms. Liu is currently a consultant for China Water Risk (CWR), a think tank focused on addressing business and environmental risk arising from China's limited water resources. At CWR, she has expanded her previous investigations into reports that explore China's challenges in safeguarding its drinking water sources. Ms. Liu's work at CWR includes China's Long March Towards Safe Drinking Water, Bottled Water in China: Boom or Bust?, and Rare Earths: Shades of Grey – Can China Continue to Fuel our Clean and Smart Future? These reports have been widely cited in policy papers released by China's Ministry of Environmental Protection, Caixin, HSBC, and Moody's Research. Issues raised by Ms. Liu were also picked up by global and local media such as The Guardian, The Economist, China Daily, Xinhua, and Phoenix Weekly, among others.
Ms. Liu is a regular contributing author to the Green Book of Environment: The Annual Report on Environment Development of China. She also works closely with China Dialogue's "Third Pole" and Internews' Earth Journalism Network to expand the role of environmental journalism in Chinese media. Ahead of COP21, Liu was a judge in UNDP's annual "Climate Change Storytelling Contest" and in Paris, she sat on a panel to discuss green growth along with The Economist's senior editor at "Earth to Paris" hosted by the United Nations Foundation.
Outside China, Ms. Liu has explored new approaches to covering transnational wildlife crime. She worked closely with the China-Africa Reporting Project of Witwatersrand University and the Forum for African Investigative Reporters to develop a GIS-based database on rhinoceros poaching and trafficking. Speaking at the African Investigative Journalists Annual Conference in 2014, Ms. Liu introduced China's perspectives on wildlife crime to help facilitate a global approach toward preventing the trade. Her collaboration with the Oxpeckers Center of Environmental Investigative Journalism, an African journalism initiative, continues today.
Ms. Liu attended from Beijing Normal University on a national journalism scholarship, and graduated with a bachelor in communications. She holds the record as the youngest recipient of many journalism awards and fellowships on environmental and science journalism from Chinese and international media associations.