Thursday, August 31, 2023 | 4:30 PM EDT - 5:00 PM EDT
Zoom Interview | Ker Gibbs, Stephen A. Orlins
Selling to China: Stories of Success, Failure, and Constant Change, edited by Ker Gibbs, former president of the American Chamber of Commerce in Shanghai during the U.S.-China trade war, is a sobering look at the realities of the intermeshed nature of the Chinese and American economies at a time of increasing political tension. Foreign companies are caught in the middle between compliance with U.S. laws and policies versus doing what is required for support and success in China and access to the world's largest growth market. Opportunities still exist, but this is a dangerous and complicated time.
In an interview conducted on August 31, 2023, Ker Gibbs discusses the challenges and opportunities of doing business in China at a time of tension and distrust in the bilateral relationship.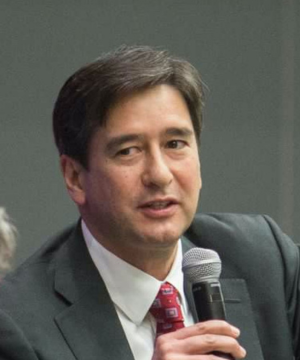 Ker Gibbs
Ker Gibbs has served in executive and board level positions with public and privately held companies. He was most recently president of the American Chamber of Commerce in Shanghai, where he focused on U.S.-China relations and business issues facing American companies operating in Asia. Mr. Gibbs has lived in Asia for more than two decades and is a Mandarin speaker.
In the 1990s Mr. Gibbs worked for the Boston Consulting Group in Shanghai and San Francisco. Since then he has split his time between Asia and Silicon Valley, working for Apple, Disney, and high-growth Internet businesses. He moved to Shanghai in 2002 as head of Asia Pacific for a Nasdaq-listed network security company that was acquired by McAfee. His career in high tech led him to banking and then to direct investing.
Mr. Gibbs received his BA from UCLA and MBA from the Haas School of Business at UC Berkeley.