Monday, February 27, 2012 | 10:30 PM EST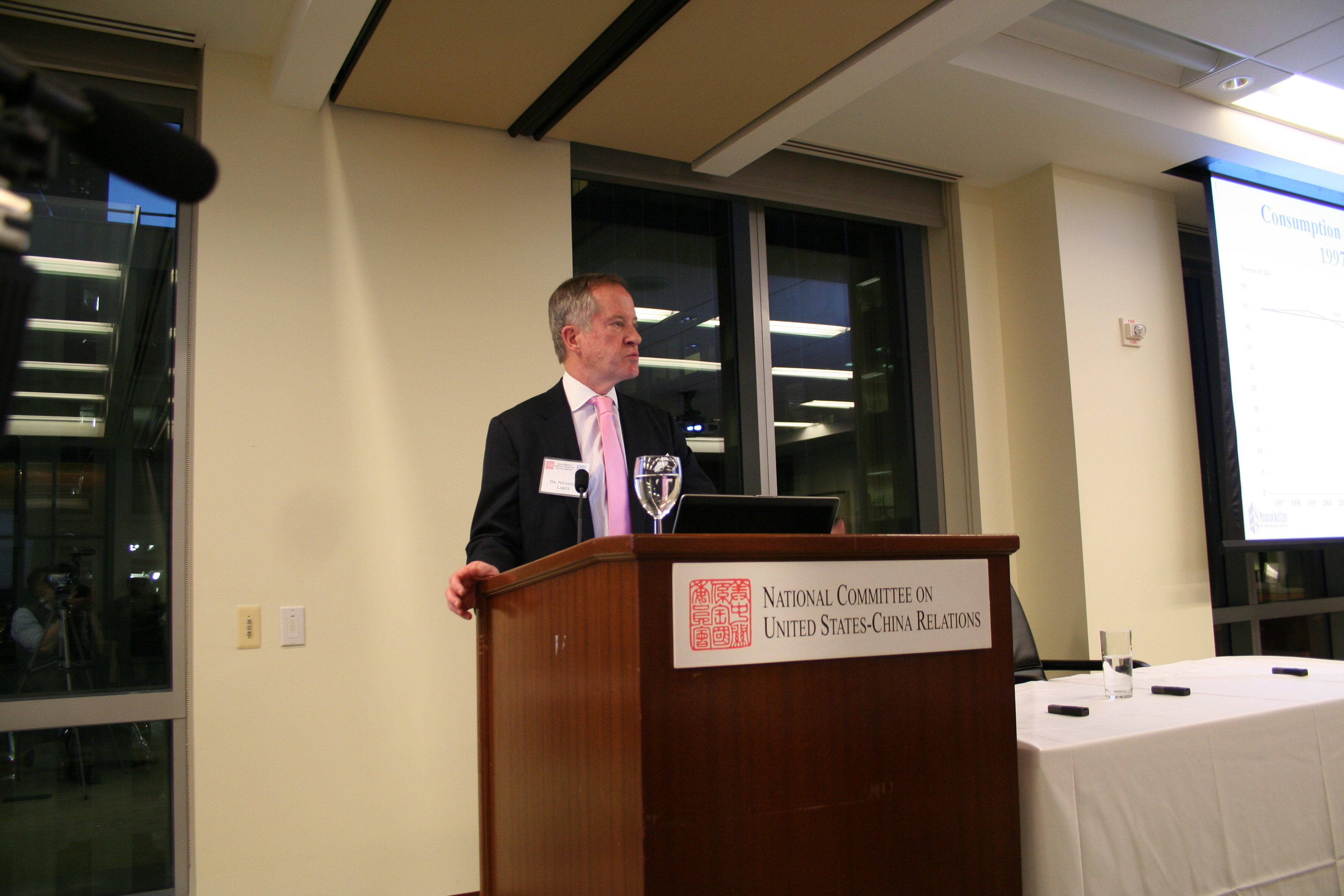 The global financial crisis and ensuing economic downturn have raised many questions concerning the future of global economic growth. Prior to the financial crisis, global growth was characterized by growing imbalances, reflected primarily in large trade surpluses in China, Japan, Germany, and the oil exporting countries, and rapidly growing deficits, primarily in the United States. The global crisis has raised the question of whether the previous growth model of low-consumption, high-saving countries such as China is now obsolete.
At a Jones Day program on February 27, Dr. Nicholas Lardy addressed these issues and more in a discussion of his new book, Sustaining China's Economic Growth after the Global Financial Crisis (Peterson Institute Press, 2012).
In the book, Dr. Lardy, the Anthony M. Solomon Senior Fellow at the Peterson Institute for International Economics, provides a well-structured account of the development of Chinese government policy throughout its recent response to the global financial crisis and restructuring of its economy.
BIO
Dr. Lardy is an expert on Asia, especially the Chinese economy. Prior to joining the Peterson Institute in 2003, Dr. Lardy was a senior fellow in Brookings Institution's Foreign Policy Studies Program from 1995 until 2003 and served as its interim director in 2001. Concurrently, from 1997 through the spring of 2000, he was also the Frederick Frank Adjunct Professor of International Trade and Finance at the Yale University School of Management. Before Brookings and Yale, he was the director of the Henry M. Jackson School of International Studies at the University of Washington from 1991 to 1995.
In addition to Sustaining China's Economic Growth, Dr. Lardy has authored numerous books and articles on the Chinese economy, including The Future of China's Exchange Rate Policy (2009), China's Rise: Challenges and Opportunities (2008), China: The Balance Sheet (Public Affairs, 2006) to which he contributed chapters on China's domestic economy and China in the world economy, and Prospects for a US-Taiwan Free Trade Agreement (co-author, 2004).
Dr. Lardy is a vice chairman of the NCUSCR, a member of the Council on Foreign Relations, and a member of the editorial boards of the China Quarterly, China Review, and Journal of Contemporary China. He received his B.A. from the University of Wisconsin in 1968 and his Ph.D. from the University of Michigan in 1975, both in economics.
Politics & Foreign Relations
Recorded 2/27/2012