Friday, March 11, 2022 | 2:00 PM EST - 2:30 PM EST
Zoom Interview | Victor Shih
The annual meetings of the National People's Congress (NPC) and Chinese People's Political Consultative Conference (CPPCC), colloquially known as the "Two Sessions" or "Lianghui," feature the gathering of political leaders in Beijing each spring to announce plans and goals for the coming year. In 2022, amidst heightened global tensions, the continuing pandemic, the Russian invasion of Ukraine, and the 20th Party Congress coming in the fall, China's domestic political events may hold even greater significance for the world than usual.
What does the 2022 Two Sessions meeting suggest about China's priorities in 2022 and beyond? Will the tightening in sectors including education, real estate, and investment initiated in 2021 continue? In an interview conducted on March 11, 2022, political economist and U.C. San Diego Professor Victor Shih shares insights and analyses of the Two Sessions and what this year's meetings may indicate about China's domestic and foreign policy going forward.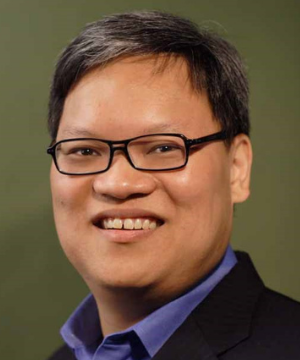 Victor C. Shih
Victor C. Shih is Ho Miu Lam Chair Associate Professor in China and Pacific Relations at the School of Global Policy and Strategy at the University of California, San Diego, specializing in China. He is the author of Factions and Finance in China: Elite Conflict and Inflation and of the forthcoming Coalitions of the Weak: Elite Politics in China from Mao's Stratagem to the Rise of Xi. He is also editor of Economic Shocks and Authoritarian Stability: Duration, Institutions and Financial Conditions, which uses comparative cases to explore how authoritarian regimes respond to economic crises. Dr. Shih served as principal in The Carlyle Group's global market strategy group and advises the financial community on China. Currently working on several papers using quantitative data to analyze the Chinese political elite and China's defense industry, he is a fellow in the Committee's Public Intellectuals Program. Dr. Shih has a B.A. from George Washington University and Ph.D. from Harvard University.