Tuesday, November 1, 2022
Zoom Interview | Michael Davidson, Joanna Lewis, and Alex Wang
For much of 2022, the entire planet has been struggling to cope with extreme weather events, ranging from brutal heatwaves and severe droughts in some regions to record rainfall and catastrophic flooding in others.

Despite this, in early August, Beijing suspended ongoing U.S.-China talks on climate change in response to House Speaker Nancy Pelosi's visit to Taiwan. While some climate experts have argued that what matters most in the fight to reduce greenhouse gas emissions is for the United States and China to take action domestically, the suspension of talks represents a shift in the effort to shield the climate agenda from geopolitics and has implications for the ability of each country, and the world, to meet essential reduction targets.

In conversation with Alex Wang on November 1, 2022, Michael Davidson and Joanna Lewis discuss the significance of the downturn in U.S.-China relations on multilateral climate action.
Speakers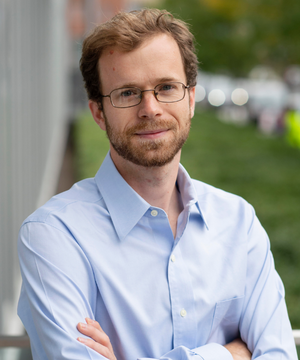 Michael Davidson
Michael Davidson is an assistant professor joint with the School of Global Policy and Strategy and the Mechanical and Aerospace Engineering Department at the University of California, San Diego (UCSD). Dr. Davidson's teaching and research focus on the engineering implications and institutional conflicts inherent in deploying low-carbon energy at scale, specializing in China, India, and the United States. His publications on renewable energy, electric power systems, and the political economy of energy markets and low-carbon infrastructure have appeared in various outlets, including Nature Energy and Foreign Affairs. Before joining UCSD, he was a postdoctoral research fellow at the Harvard Kennedy School and a Fulbright fellow at Tsinghua University, and worked for the Natural Resources Defense Council. He holds doctoral (engineering systems) and master's (technology and policy) degrees from MIT and dual bachelor's degrees in math and physics and Japanese studies from Case Western Reserve University. He is a fellow of the National Committee's Public Intellectuals Program.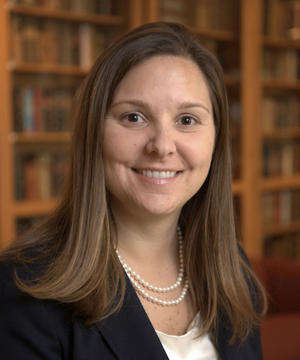 Joanna Lewis
Joanna Lewis is the Provost's Distinguished Associate Professor of Energy and Environment and director of the Science, Technology and International Affairs Program at Georgetown University. She is also a faculty affiliate in the China Energy Group at the U.S. Department of Energy's Lawrence Berkeley National Laboratory. Dr. Lewis is the author of Green Innovation in China, and was a lead author of the Intergovernmental Panel on Climate Change's Fifth Assessment Report published in 2014. She has worked for several governmental and non-governmental organizations, and was a visiting scholar at Tsinghua University, the Woodrow Wilson International Center for Scholars, and the East-West Center. Professor Lewis holds master's and doctoral degrees in energy and resources from the University of California, Berkeley, and a bachelor's degree in environmental science and policy from Duke University. She is a fellow of the National Committee's Public Intellectuals Program.
Moderator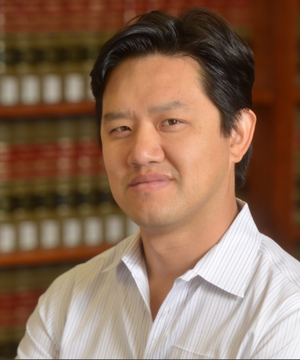 Alex Wang
Alex Wang is a professor of law at the University of California, Los Angeles, School of Law, and a leading expert on environmental law and the law and politics of China. His research focuses on the interaction of law and institutions in China and the United States. Prior to joining UCLA, Professor Wang was a senior attorney for the Natural Resources Defense Council (NRDC) based in Beijing, and the founding director of NRDC's China Environmental Law & Governance Project. In this capacity, he worked with China's government agencies, legal community, and environmental groups to improve environmental rule of law and strengthen the public's role in environmental protection. Professor Wang received his bachelor's degree in biology from Duke University and his law degree from New York University. He, too, is a fellow of the National Committee's Public Intellectuals Program.