U.S. President Joseph Biden and Chinese President Xi Jinping met on the sidelines of the APEC summit in San Francisco on November 15, 2023. After what Biden referred to as "some of the most constructive and productive discussions we've had," the two leaders separately announced progress on key issues including combatting the global drug trade, resuming military-to-military communication, importance of people-to-people dialogue, and the need to address AI risks. But flashpoint issues, such as wars in Europe and the Middle East, human rights, and cross-Taiwan Strait tensions remain unresolved.
Following the summit, how will U.S.-China relations evolve over the coming months? In an interview filmed on November 17, 2023, analyst and linguist Titilayo Ogundele joins the National Committee to discuss the impact of Xi's visit and what we can expect to happen in the bilateral relationship.
Speaker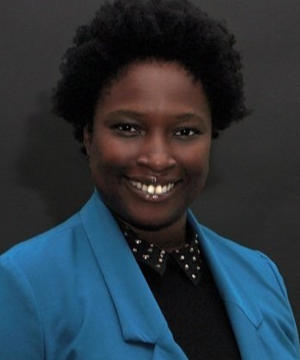 Titilayo Ogundele
Titilayo "Titi" Ogundele is a foreign affairs analyst and Chinese linguist specializing in U.S.-China relations, Indo-Pacific security, and threat analysis.
In 2022, she founded LAYO Consulting, providing geopolitical analysis and Chinese linguist services. Highlights of Titilayo's professional experience include: working in Diplomatic Security and Consular Affairs at the US.. Department of State, analyzing China's Belt and Road Initiative (BRI) at the US Agency for International Development (USAID), supporting domestic energy projects at the Bipartisan Policy Center, and conducting China and Indo-Pacific security research at the Center for Naval Analysis.
Titilayo holds an MA in International Relations from Syracuse University and a BA in Political Science and Chinese Studies from SUNY Albany.