Tuesday, February 2, 2021 | 7:00 PM EST - 8:30 PM EST
Zoom webinar | Hu Yifan, Huang Yiping, Yao Yang
The United States and China are undergoing major economic challenges due to the COVID-19 pandemic. However, China was the first major economy to show a strong recovery after bringing the virus largely under control. Nomura and China International Capital Corporation put China's GDP growth for 2021 at nine percent, and its rapid rebound from the coronavirus pandemic may help the economy overtake the United States to become the world's largest in 2028. Is China's economic outlook indeed this bullish? What are potential obstacles Beijing could face from a poor global economy and/or domestic challenges such as weak consumption and ongoing tensions between state control and the private sector? How will tariffs, trade imbalances, and geopolitics affect China's economic prospects?
The National Committee, in partnership with Peking University's National School of Development (NSD), held a virtual program on February 2, 2021 with Dr. Hu Yifan, Dr. Huang Yiping, and Dr. Yao Yang to forecast China's economy in the coming year. The panel was moderated by NCUSCR President Stephen Orlins.
Topics:
China's growth trajectory in 2021 and beyond
The impact of the COVID-19 pandemic on the Chinese and global markets
Progress and challenges in structural reform; expected reforms in China in 2021
Developments and challenges in the private sector
Cross-border capital flows and U.S.-China trade frictions
Hu Yifan
Earlier in her career, Dr. Hu was an assistant professor at the School of Business and Economics at the University of Hong Kong and published extensively in international and Chinese academic journals. Dr. Hu has considerable experience in research and consulting, and served in various prestigious organizations including the World Bank and The Peterson Institute for International Economics in Washington D.C. Dr. Hu received her Ph.D. in economics from Georgetown University and bachelor's degree in economics from Zhejiang University.
Huang Yiping
Dr. Huang Yiping is the Jin Guang Chair Professor of Economics, deputy dean at the National School of Development, and director of the Institute of Digital Finance at Peking University. He served as a member of the Monetary Policy Committee at the People's Bank of China from 2015 to 2018. Currently, he is vice chairman of the council at the Public Policy Research Center and research fellow at the Financial Research Center, both at the Counselors' Office of the State Council. He also serves as chairman of the Academic Committee of the China Finance 40 Forum and as a member of the Chinese Economists 50 Forum. He is editor of China Economic Journal and an associate editor of Asian Economic Policy Review. His research areas include macroeconomics, financial markets, and rural development Previously, he was a policy analyst at the Research Center for Rural Development of the State Council, research fellow and senior lecturer of economics at the Australian National University, General Mills International Visiting Professor of Economics and Finance at the Columbia Business School, managing director and chief Asia economist for Citigroup, chief economist for Caixin Media Group, managing director and chief economist for emerging Asia for Barclays, and an independent director of China Life Insurance Ltd., Minmetal Trust Ltd., and Mybank. Dr. Huang received his Ph.D. in economics from Australian National University, his master's in economics from Renmin University of China, and his bachelor's in agricultural economics from Zhejiang Agricultural University.
Yao Yang
Dr. Yao Yang is a Cheung-Kong Scholar and Boya Chair professor at the China Center for Economic Research (CCER) and the National School of Development (NSD) at Peking University (PKU). He currently serves as the director of CCER, the dean of NSD, the executive dean of the Institute of South-South Cooperation and Development, and the editor of CCER's house journal China Economic Quarterly. He is a member of the China Economist 50 Forum. Dr. Yao's research interests include economic transition and development in China. He has published over one hundred research papers in international and domestic journals as well as several books on institutional economics and economic development in China. He is also a prolific writer for magazines and newspapers, including the Financial Times and Project Syndicate. Dr. Yao was awarded the 2008 and 2014 Sun Yefang Award in Economic Science, the 2008 and 2010 Pu Shan Award in International Economics, and the 2008 Zhang Peigang Award in Development Economics. He was also named "Best Teacher" by the PKU Student Union in 2006 and "Best Advisor" by the PKU Graduate Students Union in 2017. Dr. Yao obtained his Ph.D. in development economics from the Department of Agricultural and Applied Economics at the University of Wisconsin–Madison in 1996, and his B.A. in geography in 1986 and M.S. in economics in 1989, both from Peking University.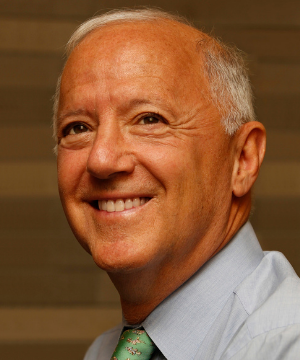 Stephen A. Orlins
Stephen A. Orlins has been president of the National Committee on U.S.-China Relations since 2005. Prior to that, he was the managing director of Carlyle Asia and the chairman of the board of Taiwan Broadband Communications, one of Taiwan's largest cable television and high speed internet providers. Prior to joining Carlyle, Mr. Orlins was a senior advisor to AEA Investors Inc., a New York-based leveraged buyout firm, with responsibility for AEA's business activities throughout Asia. From 1983 to 1991, Mr. Orlins was with the investment banking firm of Lehman Brothers where he was a managing director from 1985 to 1991. From 1987 to 1990, he served as president of Lehman Brothers Asia. From 1976 to 1979, Mr. Orlins served in the Office of the Legal Advisor of the United States Department of State, first in the Office of the Assistant Legal Advisor for Political-Military Affairs and then for East Asian and Pacific Affairs. While in that office, he was a member of the legal team that helped establish diplomatic relations with the People's Republic of China. Mr. Orlins is a magna cum laude graduate of Harvard College and earned his law degree at Harvard Law School. He speaks Mandarin Chinese and is a member of the Council on Foreign Relations.