Thursday, October 2, 2014 | 5:30 PM EDT - 5:30 PM EDT
Jones Day |, New York, NY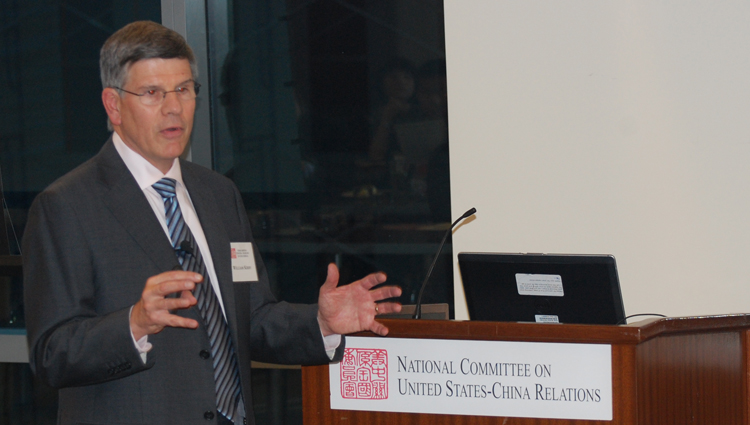 In this thought-provoking book, noted China experts from Harvard Business School and the Wharton School assert that while China has experienced remarkable economic growth in recent decades, it now faces major challenges–tests that could shift the country's political and economic trajectory. A lack of accountability, transparency, and ease of operating in China, combined with growing evidence of high-level corruption, has made domestic and foreign businesspeople increasingly wary of the "China model." These issues have deep roots in Chinese history and the country's political system. William C. Kirby and F. Warren McFarlan of Harvard Business School and Regina M. Abrami of the Wharton School contend that the country's dynamic private sector could be a source of sustainable growth, but it is constrained by political favoritism toward state-owned corporations.
Can China Lead draws on more than thirty case studies on Chinese and foreign companies doing business in the region, including Sealed Air, China Merchants Bank, China Mobile, Wanxiang Group, Microsoft, UFIDA, and others. The book asserts that China is at an inflection point that cannot be ignored. An understanding of the forces that continue to shape its business landscape is crucial to establishing and maintaining a successful enterprise in China.
Professor William Kirby discussed his book at a National Committee program as part of the ongoing Jones Day China Lecture Series on Thursday, October 2, 2014 at Jones Day.
Bio:
William C. Kirby is T. M. Chang Professor of China Studies at Harvard University and Spangler Family Professor of Business Administration at the Harvard Business School. He is a Harvard University Distinguished Service Professor. He serves as chairman of the Harvard China Fund.
A historian of modern China, Professor Kirby's work examines China's business, economic, and political development in an international context. He has written on the evolution of modern Chinese business (state-owned and private); Chinese corporate law and company structure; the history of freedom in China; the international socialist economy of the 1950s; relations across the Taiwan Strait; and China's relations with Europe and America. His current projects include case studies of contemporary Chinese businesses and a comparative study of higher education in China, Europe, and the United States.