Monday, December 5, 2016 | 5:30 PM EST - 8:00 PM EST
One World Trade Center |, New York, NY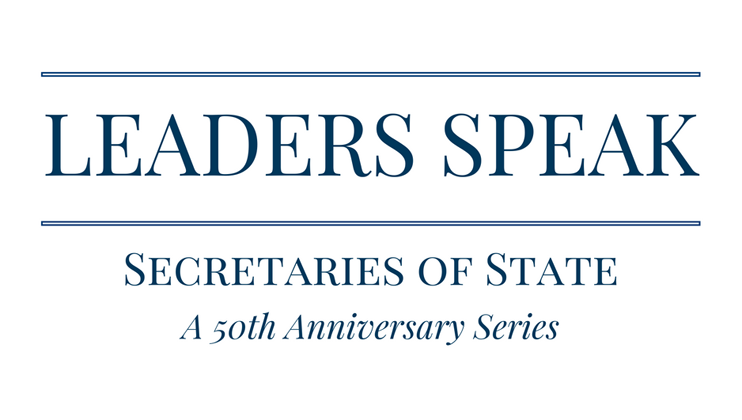 As the U.S.-China relationship continues to deepen in complexity, the two countries must manage strategic competition, negotiate trade and investment challenges, and cooperate on areas of mutual interest. We explored these issues, among others, in a program featuring former Secretaries of State Madeleine Albright and Henry Kissinger in conversation with National Committee President Stephen A. Orlins. Dr. Albright and Dr. Kissinger reflected on Sino-American relations during their tenures and offered their views on the future of the relationship.                            

This program was part of a series of events celebrating the National Committee's 50th Anniversary. For more information about other anniversary programs, please click here.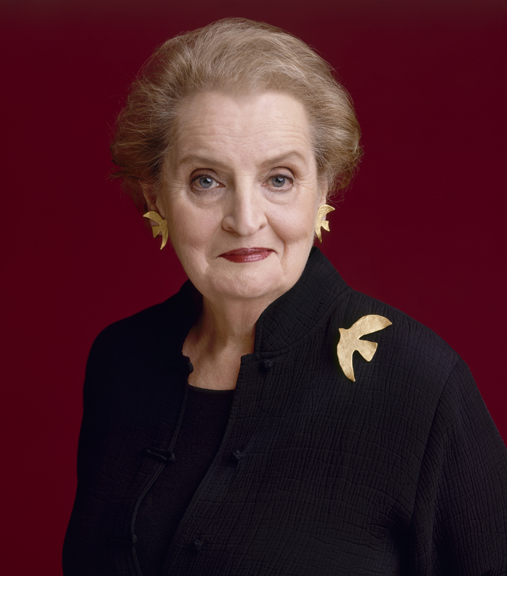 Madeleine K. Albright
Madeleine K. Albright was named the 64th Secretary of State in 1997. She was the first woman to serve in this position and, at that time, became the highest ranking woman in the history of the U.S. government. From 1993 to 1997, Dr. Albright served as the U.S. permanent representative to the United Nations and was a member of the president's cabinet.
She currently serves as chair of both Albright Stonebridge Group, a global strategy firm, and Albright Capital Management LLC, an investment advisory firm focused on emerging markets. Dr. Albright is a professor in the practice of diplomacy at the Georgetown University School of Foreign Service. She chairs the National Democratic Institute for International Affairs and is the president of the Truman Scholarship Foundation. Dr. Albright also serves as a member of the Defense Policy Board. She has previously served on the board of the National Committee on U.S.-China Relations. In 2012, she was chosen by President Obama to receive the nation's highest civilian honor, the Presidential Medal of Freedom, in recognition of her contributions to international peace and democracy.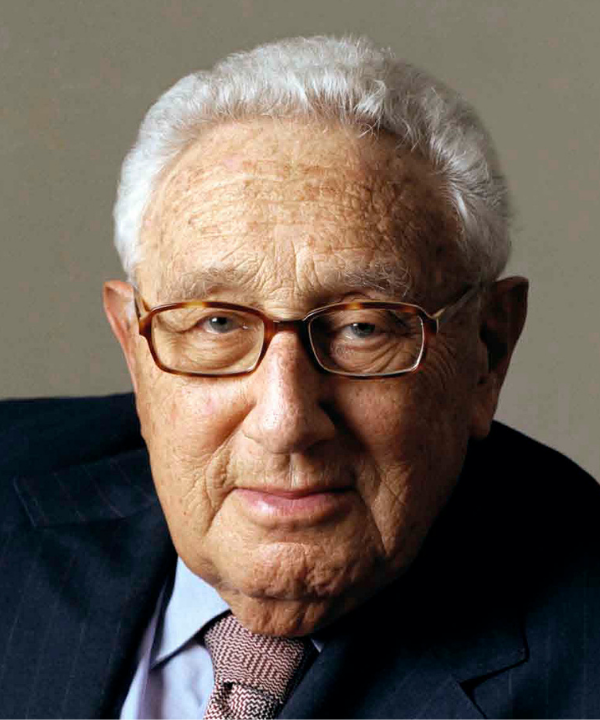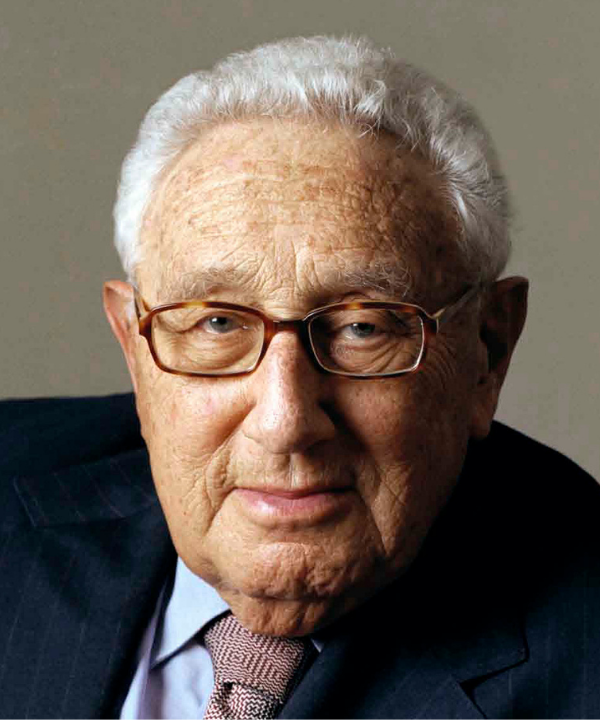 Henry A. Kissinger
Henry A. Kissinger was sworn in on September 22, 1973,as the 56th Secretary of State, a position he held until January 20, 1977. He also served as national security advisor from January 20, 1969, until November 3, 1975. In this position, Dr. Kissinger played a crucial role in arranging President Nixon's 1972 visit to China, which opened the door to the re-establishment of U.S.-China relations. He has served as a member of the Defense Policy Board since 2001.
At present, Dr. Kissinger is chairman of Kissinger Associates, Inc., an international consulting firm. Among his many activities, Dr. Kissinger is a member of the International Council of J.P. Morgan Chase, and serves as vice chairman of the National Committee on U.S.-China Relations. Among awards Dr. Kissinger has received are a Bronze Star from the U.S. Army in 1945, the Nobel Peace Prize in 1973, and the Presidential Medal of Freedom in 1977.
Dr. Kissinger is the author of many books and numerous articles on U.S. foreign policy, international affairs, and diplomatic history. He graduated summa cum laude from Harvard College in 1950 and received M.A. and Ph.D. degrees from Harvard University in 1952 and 1954, respectively. From 1954 until 1969 he was a member of the faculty of Harvard University, in both the Department of Government and the Center for International Affairs.