Tuesday, March 15, 2016 | 5:30 PM EDT - 7:00 PM EDT
National Committee on U.S.-China Relations |, New York, NY
Doing business in China can be hazardous to your health. Occupational Hazards: Sex, Business, and HIV in Post-Mao China follows a group of Chinese businessmen and government officials as they conduct business in Beijing and western Yunnan Province, uncovering informal networks that result in political favors for the businessmen. The networks are built on liquor, cigarettes, food, and sex; risky behaviors turn into occupational hazards.
Elanah Uretsky's book follows men both powerful and vulnerable – to China's growing epidemics of sexually transmitted infections including HIV/AIDS. Examining the relationships between elite masculine networking practices and vulnerability to HIV infection, Occupational Hazards includes the stories of numerous government officials and businessmen who regularly visit commercial sex workers but avoid HIV testing for fear of threatening their economic and political status. Their lives are further complicated by a political system that does not publicly acknowledge the risks and by international approaches to disease control that limit the reach of public health interventions. Dr. Uretsky offers insights into how complex socio-cultural and politico-economic negotiations affect the development of and approaches to China's HIV epidemic. Dr. Uretsky discussed her research with the National Committee on March 15, 2016, in New York City.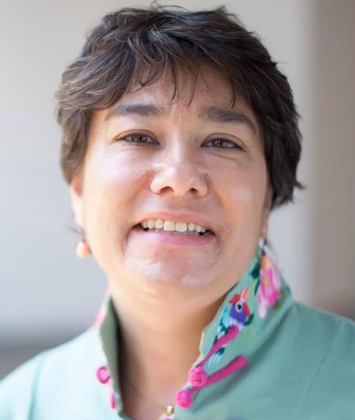 Elanah Uretsky
Elanah Uretsky is a medical anthropologist in the departments of global health, anthropology, and the Elliott School of International Affairs at George Washington University. For the past fifteen years Dr. Uretsky has conducted research on the HIV epidemic in China, primarily in western Yunnan Province on China's border with Burma.
Dr. Uretsky received her Ph.D. in medical anthropology from Columbia University. She also holds master's degrees in East Asian languages and civilizations from Harvard University and international relations from George Washington University, and a bachelor's degree in economics and East Asian studies from New York University.
Dr. Uretsky is a National Committee Public Intellectuals Program fellow and a member of the Committee.