Thursday, July 21, 2022 | 7:00 PM EDT - 7:30 PM EDT
Zoom Interview | Bates Gill
Increasingly powerful, prosperous, and authoritarian, China under the leadership of Xi Jinping has become an increasingly intense competitor across the globe economically, technologically, diplomatically, militarily, and in seeking to influence people's hearts and minds. But what does China ultimately want in the world? In Daring to Struggle: China's Global Ambitions Under Xi Jinping, Bates Gill explains the fundamental motivations driving the country's dynamic, assertive, and risk-taking approach to the world under Xi Jinping.
In an interview conducted on July 21, 2022, Bates Gill analyzes how the pursuit of six major goals – legitimacy, sovereignty, wealth, power, leadership, and ideas – shapes China's foreign relationships in its Indo-Pacific neighborhood and beyond.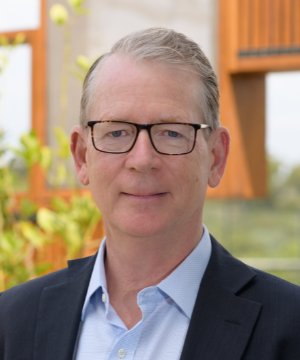 Bates Gill
Bates Gill is a professor of Asia-Pacific security studies and head of the department of security studies and criminology at Macquarie University in Sydney, Australia. He is also the inaugural scholar in residence with the Asia Society Australia and a senior associate fellow with the Royal United Services Institute in London.
Dr. Gill previously held the Freeman Chair in China Studies at the Center for Strategic and International Studies in Washington, D.C., and served as a senior fellow in foreign policy studies and inaugural director of the Center for Northeast Asian Policy Studies at the Brookings Institution. He is also a former member of the board of directors of the National Committee on U.S.-China Relations.
The author or editor of eight books and numerous articles, Dr. Gill has lived and worked in China for three years and made more than 50 visits to the country.