Thursday, August 20, 2020 | 4:00 PM EDT - 5:15 PM EDT
Zoom Webinar | Thomas Fingar, Jean C. Oi
China faces major demographic, economic, social, political, and foreign policy challenges. The experts whose analyses make up Fateful Decisions examine the choices facing China's leaders. President Xi Jinping has laid out ambitious goals with little in the way of detailed policy to explain how they will be achieved. As China's economy slows and population ages, the demand for and costs of health care, elder care, education, and other social benefits are increasing. At the same time, global ambitions and an increasingly assertive military compete for funding and attention. The contributors to the volume examine what is at stake, possible options, and resulting outcomes.
The National Committee held a virtual program with Dr. Thomas Fingar and Dr. Jean Oi on August 20, 2020 to discuss their edited volume, Fateful Decisions: Choices that Will Shape China's Future.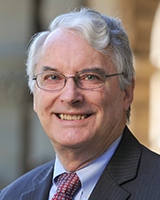 Thomas Fingar
Dr. Thomas Fingar is a Shorenstein Asia-Pacific Research Center Fellow in the Freeman Spogli Institute for International Studies at Stanford University. He was the inaugural Oksenberg-Rohlen Distinguished Fellow from 2010 to 2015 and the Payne Distinguished Lecturer at Stanford in 2009. From 2005 through 2008, he served as the first deputy director of National Intelligence for Analysis and, concurrently, as chairman of the National Intelligence Council. Dr. Fingar served previously as assistant secretary of the State Department's Bureau of Intelligence and Research (2000-2001 and 2004-2005), principal deputy assistant secretary (2001-2003), deputy assistant secretary for analysis (1994-2000), director of the Office of Analysis for East Asia and the Pacific (1989-1994), and chief of the China Division (1986-1989).
Between 1975 and 1986 he held a number of positions at Stanford University, including senior research associate in the Center for International Security and Arms Control. Dr. Fingar is a graduate of Cornell University (A.B. in government and history), and Stanford University (M.A. and Ph.D., both in political science). His most recent books are Reducing Uncertainty: Intelligence Analysis and National Security (Stanford, 2011), The New Great Game: China and South and Central Asia in the Era of Reform, editor (Stanford, 2016), Uneasy Partnerships: China and Japan, the Koreas, and Russia in the Era of Reform, editor (Stanford, 2017), and Fateful Decisions: Choices that Will Shape China's Future, edited with Jean C. Oi (Stanford, 2020).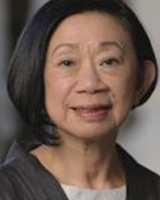 Jean Oi
Dr. Jean C. Oi is the William Haas Professor of Chinese Politics in the Department of Political Science and a senior fellow of the Freeman Spogli Institute for International Studies (FSI) at Stanford University. She also directs the China Program at the Walter H. Shorenstein Asia-Pacific Research Center at FSI and is the founding Lee Shau Kee Director of the Stanford Center at Peking University. A Ph.D. in political science from the University of Michigan, Dr. Oi first taught at Lehigh University and later in the department of government at Harvard University before joining the Stanford faculty in 1997.
Professor Oi has published extensively on political economy and the process of reform in China. Recent books include Fateful Decisions: Choices That will Shape China's Future, co-edited with Thomas Fingar (2020); Zouping Revisited: Adaptive Governance in a Chinese County, co-edited with Steven Goldstein (2018); and Challenges in the Process of China's Urbanization, co-edited with Karen Eggleston and Yiming Wang (2017). Recent articles include "Institutional Challenges in Providing Affordable Housing in the People's Republic of China," co-authored with Niny Khor, in Challenges in the Process of China's Urbanization (2017); "Unpacking the Patterns of Corporate Restructuring during China's SOE Reform," co-authored with Xiaojun Li, Economic and Political Studies (2018); "Reflections on Forty Years of Rural Reform" in Jacques deLisle and Avery Goldstein, eds., To Get Rich is Glorious: Challenges Facing China's Economic Reform and Opening at Forty (2019); "China's Challenges: Now it Gets Much Harder," co-authored with Thomas Fingar, The Washington Quarterly (Spring 2020); and "After COVID-19: Rebooting Business in China," co-authored with Jennifer Choo, Christopher Thomas, and Xue (Xander) Wu, The Diplomat (July 2020).
Her current research continues to explore central-local relations, including local government debt. She is also in the early stages of a project on China's Belt and Road Initiative.