Thursday, January 9, 2020 | 8:00 AM EST - 12:15 PM EST
Citigroup | 388 Greenwich St., New York, NY 10013
As the trade war and political frictions between the United States and China continue to affect both countries and the global economy, leading Chinese and American economists convened in New York on January 9 to provide a forecast for China's economy in the coming year, including macro-economic trends, reform possibilities, in-depth analysis of key sectors, and expected challenges and opportunities in 2020 and beyond.
The half-day conference, presented by the National Committee on U.S.-China Relations and Peking University's China Center for Economic Research, was a rare opportunity to hear directly from influential experts about the evolution of China's economy, changing bilateral investment prospects, and policy developments that will affect economic outlooks in both countries.
Topics included:
Trade war: imminent agreement, or inevitable decoupling?
Opportunities, challenges, and risks in U.S.-China economic ties
Cross-border capital flows and financial deleveraging
Expected reforms for China in 2020
Impact of trade frictions on Chinese, American, and global markets
Data, analysis, and insights for key economic sectors
Keynote Speaker

Qin Xiao
Qin Xiao, who received his Ph.D. in economics from Cambridge University, is a council member of the FSDC (Financial Services Development Council, HK) and guest professor at Tsinghua University and the Chinese University of Hong Kong. He served as chairman of China Merchants Group and China Merchants Bank; president and vice chairman of China International Trust and Investment Corporation (CITIC); and chairman of CITIC Industrial Bank. He was a deputy to the Ninth National People's Congress, a member of the 10th and 11th Chinese People's Political Consultative Conference, and an advisor on the Foreign Currency Policy of the State Administration of Foreign Exchange. He also served as chairman of APEC Business Advisory Council (ABAC) for 2001. His papers and books in economics, management, and social transformation have been published in China and abroad.
Moderator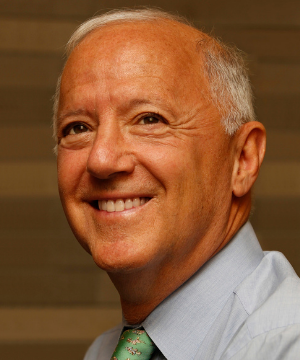 Stephen A. Orlins
Stephen A. Orlins has been president of the National Committee on U.S.-China Relations since May 2005. Prior to that, Mr. Orlins was the managing director of Carlyle Asia and the chairman of the board of Taiwan Broadband Communications, one of Taiwan's largest cable television and high speed internet providers. Prior to joining Carlyle, he was a senior advisor to AEA Investors Inc., a New York based leveraged buyout firm, with responsibility for AEA's business activities throughout Asia.

From 1983 to 1991, Mr. Orlins was with the investment banking firm of Lehman Brothers where he was a managing director from 1985 to 1991. From 1987 to 1990, he served as president of Lehman Brothers Asia. Based in Hong Kong, he supervised over 150 professionals with offices in Hong Kong, Korea, China, Taiwan, Thailand, Manila and Singapore.  Prior to joining Lehman Brothers, Mr. Orlins practiced law with Coudert Brothers and Paul, Weiss, Rifkind, Wharton & Garrison in New York, Hong Kong and Beijing. From 1976 to 1979, Mr. Orlins served in the Office of the Legal Advisor of the United States Department of State, first in the Office of the Assistant Legal Advisor for Political-Military Affairs and then for East Asian and Pacific Affairs. While in that office, he was a member of the legal team that helped establish diplomatic relations with the People's Republic of China.

Mr. Orlins is a magna cum laude graduate of Harvard College and earned his law degree at Harvard Law School. He speaks Mandarin Chinese and is a member of the Council on Foreign Relations. In 1992, Mr. Orlins was the Democratic nominee for the United States Congress in New York's Third Congressional District.
Panelists
Michael Burke, Managing Director, COO, International Franchise Management, Citi
Gao Shanwen, Chief Economist, Essence Securities Co., Ltd.; Director, China Pacific Insurance (Group) Co., Ltd.
Huang Yiping, Professor and Deputy Dean, NSD, PKU
Nicholas R. Lardy, Senior Fellow, Peterson Institute for International Economics
Liang Hong, Head of Research, Member of the Management Committee, CICC
Lu Feng, Professor, NSD; Director, China Macroeconomic Research Center, PKU
Catherine L. Mann, Global Chief Economist, Citi
Barry Naughton, Professor, School of Global Policy and Strategy, University of California, San Diego
Daniel H. Rosen, Founding Partner and China Practice Leader, Rhodium Group
Wang Min, Associate Professor, NSD, PKU
Wang Xun, Research Fellow, NSD and Institute of Digital Finance, PKU
Xu Gao, Chief Economist, Bank of China International Co., Ltd
Yao Yang, Dean, National School of Development (NSD), Peking University (PKU)