Tuesday, January 26, 2021 | 4:00 PM EST - 5:30 PM EST
Zoom webinar | Daniel Rosen Adam Lysenko Constance Hunter Mark Wiedman
Much of the discussion on two-way investment between the United States and China in recent years has focused on declining bilateral FDI and VC investment. But there is another piece of the bilateral investment story – portfolio investment – that has gone relatively under-reported, despite investment stocks that are orders of magnitude higher than VC and FDI. As the United States and China contemplate policies that would limit future bilateral portfolio investment flows, an understanding of the true scope of U.S.-China portfolio investment integration is critical.
The National Committee held a virtual event on January 26, 2021 where Rhodium Group's Daniel Rosen and Adam Lysenko rolled out the latest addition to the Two-Way Street report series to increase the transparency of this portfolio investment discussion. In a conversation moderated by National Committee President Stephen Orlins, Rosen and Lysenko were joined by KPMG Chief Economist Constance Hunter and BlackRock Senior Managing Director Mark Wiedman to discuss the report's implications.
After a brief discussion of China's history of portfolio investment integration with the world, the presenters and discussants offered an appraisal of the true scope of U.S.-China bilateral portfolio securities investment holdings at the end of 2020. Rhodium's findings show that the true value of U.S.-China bilateral portfolio securities holdings are many multiples of the combined $550 billion most recently reported by the U.S. Treasury, for example, and that U.S. holdings of Chinese securities alone may top $1 trillion. Finally, the speakers assessed the outlook for U.S.-China portfolio investment given recent market and policy developments in both countries.
Below are the key takeaways from the report and presentation.
China is a latecomer to financial globalization, but cross-border holdings of bonds and equities are growing faster than traditional capital flows.
The United States is China's most important financial counterpart, save for Hong Kong. U.S. markets have been critical to Chinese company fundraising, and America is where government and household savers seek to reinvest surpluses and savings.
U.S. holdings of Chinese securities neared $1.2 trillion at the end of 2020. The report estimates that U.S. investors held $1.1 trillion in equity and $100 billion in debt securities issued by Chinese entities at the end 2020. That is about five times the holdings captured in official U.S. data.
Chinese holdings of U.S. securities reached as much as $2.1 trillion. The report estimates Chinese investors held $700 billion in equity and $1.4 trillion in debt securities issued by U.S. entities at the end of 2020. In comparison, official U.S. data report $240 billion of equity and $1.3 trillion of debt holdings as of September 2020.
U.S.-China financial integration is at an early stage but faces powerful policy headwinds.
Speakers
Daniel H. Rosen
Daniel H. Rosen is a founding partner of Rhodium Group and leads the firm's work on China, India and Asia. Dan has twenty-six years of professional experience analyzing China's economy, commercial sector and external interactions. He is widely recognized for his contributions on the US-China economic relationship. He is affiliated with a number of American think tanks focused on international economics, and is an adjunct associate professor at Columbia University. From 2000-2001, Dan was senior adviser for international economic policy at the White House National Economic Council and National Security Council. He is a member of the Council on Foreign Relations, and board member of the National Committee on U.S.-China Relations. A native of New York City, Dan graduated with distinction from the graduate School of Foreign Service of Georgetown University (MSFS) and with honors in Asian studies and economics from the University of Texas, Austin (BA).
Adam Lysenko
Adam Lysenko is an associate director at Rhodium Group, specializing in novel data-driven approaches to assessing China's international investment flows and related policy dynamics. His areas of expertise include cross-border Chinese venture capital investment, Chinese inbound and outbound foreign direct investment as well as Chinese domestic investment and corporate organization, with an emphasis on emerging technology areas. Adam has co-authored several public reports on related topics and has been featured prominently in news media such as NPR, the Wall Street Journal and the Financial Times.
Constance Hunter
Constance Hunter is the Chief Economist for KPMG and is responsible for macroeconomic analysis and forecasting at the firm. She also serves on the growth and strategy leadership team and is on the advisory board of KPMG's pension committee. Constance's expertise in macroeconomic and industry analysis allows her to provide an insightful perspective on the constantly evolving economic landscape and the impact it has on the firm and its clients. She specializes in identifying linkages between developed and emerging markets and paradigm shifts brought about by disruptive technologies and economic inflection points. She regularly appears on broadcast media such as Bloomberg TV, Yahoo Finance, CNBC, and Fox Business, and is frequently quoted in marquee print media outlets including the Wall Street Journal, New York Times, and Washington Post.
Mark Wiedman
Mark Wiedman is senior managing director at BlackRock and head of International and of Corporate Strategy. He is a member of Black Rock's Global Executive Committee. Mr. Wiedman is responsible for BlackRock's businesses in Europe and Asia Pacific and for global marketing. He is charged with helping to shape the firm's strategy and align resources, talent, and operating plans to serve clients and drive growth. He joined BlackRock in 2004 to help start what became the Financial Markets Advisory Group. This group advises financial institutions and central banks on capital markets exposures. From 2011 to 2019, Mr. Wiedman was global head of iShares and Index Investments. Before BlackRock, he was senior advisor to the Under Secretary for Domestic Finance at the U.S. Treasury and a management consultant at McKinsey & Company. He has taught law at Renmin University in Beijing and lectured on finance at Princeton, Stanford, and Yale. Mr.Wiedman led BlackRock's 2008 sponsorship of PennyMac, a U.S. mortgage lender and servicer, and served on its public board from 2013-2019. He earned an A.B. degree, Phi Beta Kappa, magna cum laude, in social studies from Harvard College in 1992, and a J.D. degree from Yale Law School in 1996.
Moderator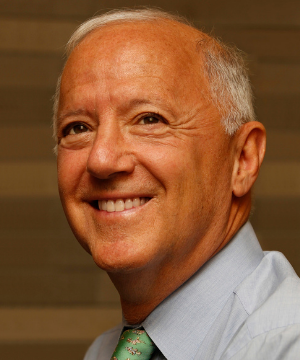 Stephen A. Orlins
Stephen A. Orlins has been president of the National Committee on U.S.-China Relations since 2005. Prior to that, he was the managing director of Carlyle Asia and the chairman of the board of Taiwan Broadband Communications, one of Taiwan's largest cable television and high-speed internet providers. Prior to joining Carlyle, Mr. Orlins was a senior advisor to AEA Investors Inc., a New York-based leveraged buyout firm, with responsibility for AEA's business activities throughout Asia. From 1983 to 1991, Mr. Orlins was with the investment banking firm of Lehman Brothers where he was a managing director from 1985 to 1991. From 1987 to 1990, he served as president of Lehman Brothers Asia. From 1976 to 1979, Mr. Orlins served in the Office of the Legal Advisor of the United States Department of State, first in the Office of the Assistant Legal Advisor for Political-Military Affairs and then for East Asian and Pacific Affairs. While in that office, he was a member of the legal team that helped establish diplomatic relations with the People's Republic of China. Mr. Orlins is a magna cum laude graduate of Harvard College and earned his law degree at Harvard Law School. He speaks Mandarin Chinese and is a member of the Council on Foreign Relations.
Report Now Available